ballet theatre
queensland
appreciates your
support
Ballet Theatre Queensland believes passionately in supporting the youth dance sector of Queensland. With our long history of producing professionally staged ballets for talented young dancers, we are committed to continuing this wonderful tradition.
A not-for-profit organisation, Ballet Theatre Queensland has survived the decades through box office receipts and the dedication and passion of countless parents and friends of the company. To continue providing first class professionally staged productions for our talented young dancers, we invite you to be part of this creative process, by supporting the design and creation of our beautiful sets and costumes for each of our ballets.
This year we are seeking production support for our double bill season of Swan Lake Act 2 & Graduation Ball at the Concert Hall, QPAC, from 19 to 22 January 2023.
Ballet Theatre Queensland is a registered charity and any donation you make over $2 is tax deductible. Your support will help dreams come true for aspiring young dancers as they prepare for a career in the dance profession.
All donors will be acknowledged on our website and in the January season souvenir program.
HOW TO DONATE
Online – click on the GiveNow link below
Post – send your donation to PO Box 2108, Kelvin Grove, Queensland 4059
Email – contact@btq.com.au for more information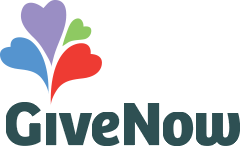 OUR SUPPORTERS
Ballet Theatre of Queensland thanks all donors for recognising the importance of its history, its role in society over 80 years as Queensland's premier youth ballet company, and its continued encouragement of the development of talented young dancers.
MEMORIAL SCHOLARSHIPS
Phyllis Danaher Memorial Scholarship – supported by Risk Management Intercontinental
Jodie White-Bivona Memorial Scholarship – supported by the Whiteley Family
ENCORE ($2000+)
Anonymous
Rob Deshon
Max Muller
FINALE ($1000+)
Ben Duke
Kirsten Falting
Colin Kratzing
Christine Spencer
Craig Spencer
Wade Trass
Jenna Yeo
ACT 2 ($500+)
Darren Brown
Craig Cathcart
Natja Gougoulas
Bronwyn Labagnara
Warwick Oxenford
Darryl Sim
Bob Standfast
ACT 1 ($100+)
Anonymous
Kimberley Bennett-Woodger
Melissa Blight
Ealine Bateman
Sharon Christodoulou
Cecelia Cominos
Tricia Cornell
Pamela Coughlin
William Danaher
Sayers Dance Centre
Ann Downey
Louise Drysdale
Michelle Dursun
Nicole Englebrecht
Sandford Family
Andrea Gehrke
Debra Hitchen
Kellie Hansen
Sandra Hansen
David Hardidge
Rosalie Hofman
Glenn Hughes
Bronwen Irimichi
Yasurhiro Irimichi
Sharon Kelly
Georgina Kueter
Kick Dance and Arts Studio
Mark Leung
Elizabeth Lusk
Paul Mangano
Jenny McCullagh
Pip McKeering
Jodi Mogg
Jane Morehen
Penny Moysey
Carmel Nolan
Lauren O'Connor
Nigel Prior
Catherine Price-Davies
Alison Reilly
Sam Ryan
Jeffrey Sandford
Vivianne Sayers
Jeanne Shelburn
Nerida Smith
Taryn Trass
Jacinta Volker
Michael Wells
Tania Whelan
OVERTURE (>$100)
Sally Astorquia
Liz Adams
Max Bell
Paul Bellmann
Abbe Bradbury
Zahra Brown
Jackie Byrne
Courtney Callaghan
Claire Carroll
Natalie Chapman
Ho Sum Hazel Cheung
Greg Claessen
Sharon Cois
Celestine Doyle
Fiona Di Nardo
Rosemarie Eckert
Bianca Egart
Olga Ermolova
S. Fong
Anne Fraser
Kirsty Fraser
Brian George
Denise Goodwin
Verity Grogan
Jennifer Herkt
Barbara Hodson
Naomi Klahn
Nicole Kielly-Coleman
Stylish Kylie
Lianne Leong
Stephanie Limpus
Jolene Lonergan
Andrea McKay
Colleen McDonald
McGahan Family
Sam McGilvery
Donna McKay
Lyndall Munro
Caroline Nuttall
Shelley Oxenford
Anne Palfreyman
Ken Poh
Caroline Prebble
Julia Rothwell
Janet Sauvage
Michaela Schratzberger
Rowan Schratzberger
Heather Shaw
Karl Stevens
Storoy Family
Angela Tan
Andrea Terlich
Afroditi Tsantekidis
Tuck Family
Lynne Van Es
Neil Walker
Joanne Walters
Nancy and Neil Whelan
Debra Whitten
Angela Witteman
Jeremy Wicht
Acknowledgements correct at December 1, 2021.